Plan for Your Kid's Lifelong Vision
Myopia, also known as nearsightedness or shortsightedness, is a common vision condition causing blurred distance vision. Myopia is usually diagnosed in school-age children and can develop until eye growth stabilizes in adulthood. Poor distance vision can introduce challenges in your child's life, from difficulty seeing the board in school to clumsiness when participating in sports.
Myopia can also significantly impact eye health, increasing the risk of sight-threatening conditions later in life. Managing their myopia as early as possible can help preserve their vision and eye health.
Book Appointment
What Is Myopia?
Myopia occurs when the eye grows too long, so light cannot focus on the retina (the light-sensitive tissue at the back of the eye).

Light is crucial for gathering visual information, from color to shape. Close vision remains clear because the eye can focus enough light for shorter distances. Increasing eye growth results in decreasing vision quality because light needs to travel further to focus on the retina.
Book Appointment
What Is Myopia Management?
Myopia management includes methods for slowing eye growth. Although management cannot reverse eye growth, it can help decrease the risks associated with myopia.
Progressive eye growth causes structural changes, resulting in stretched, thinner, and weaker tissue. Like pulling on an elastic band, the structure can withstand some pulling, but it weakens the material the more pressure is applied.
The purpose of managing eye growth is to prevent decreasing vision quality and preserve eye tissue.
Multifocal Contact Lenses
Multifocal contact lenses, such as MiSight and NaturalVue, are a type of soft contact lens designed for myopia management. The lenses feature multiple focusing powers (prescriptions) throughout the lens, correcting focus on the retina. Multifocal contact lenses help reduce myopia progression and sharpen distance vision.
The 1-day lenses are worn once and then disposed of, making daily maintenance easier for younger children.
Atropine Eye Drops
Studies have found atropine eye drops to be an effective treatment for slowing myopia progression in children. The low-dose atropine drops are applied once daily, administered before bedtime, as they can cause temporary blurred vision and light sensitivity.
The atropine works by dilating the pupil and relaxing the eye's focusing mechanism. The relaxation helps resolve focusing fatigue.
Myopia & Eye Conditions
Myopia increases the risk of developing cataracts, glaucoma, macular degeneration, and retinal tears or detachment. Changes caused by aging are common risk factors associated with cataracts and macular degeneration (also known as age-related macular degeneration), but myopia can lead to earlier development.
These conditions can lead to significant vision impairment or blindness if untreated. Learn more about how we can help diagnose and manage eye disease to maintain eye health.
Regular Kids Eye Exams
Scheduling regular eye exams allows us to monitor changes. With more in-depth, up-to-date information, we can tailor your child's care to their needs as they grow. We can learn how their vision affects them every day, from time with their friends to time in the classroom. We can assess risks and implement strategies to help protect their sight.
Diagnosing and managing myopia as early as possible can also help prevent an increasing dependence on glasses or contact lenses in adulthood.
Take Our Myopia Management Questionnaire
Contact Us for Your Child's Myopia
We're dedicated to quality service for all our patients, starting from your child's very first visit. Myopia can impact the health and comfort of your child's vision throughout their life. It's never too early to prepare for your child's future, and we want to help.
At Modern Focus Optometry, we strive to support our patients, from eye education to patient-first solutions. Contact us to schedule your child's eye exam so we can talk about individualized solutions to protect their sight.
Book Appointment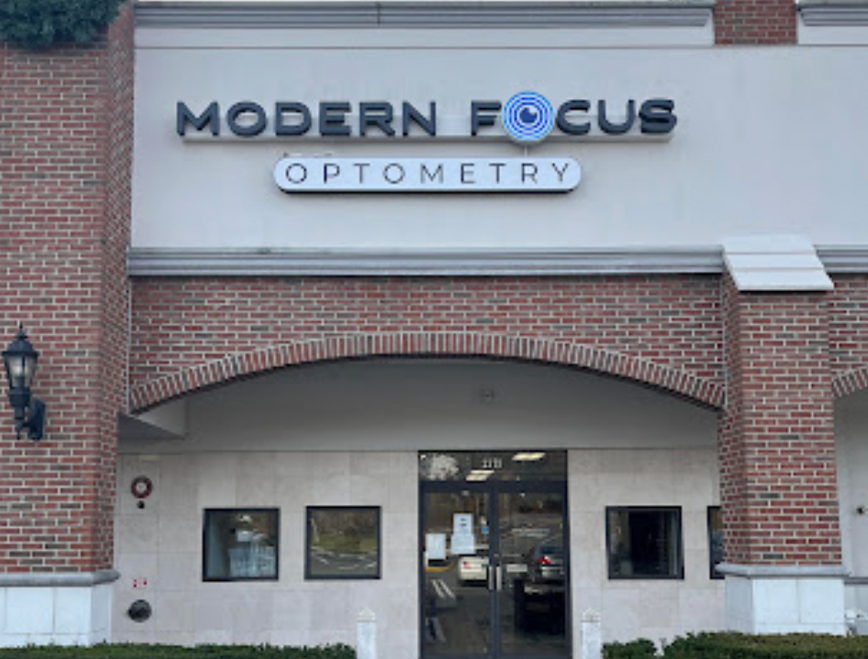 Visit Us
We're located in the Fairfield Woods Plaza, off the Black Rock Turnpike & across from Fairfield Woods Rd. Free parking is available in the lot just steps from our door.
2379 Black Rock Turnpike

Fairfield

,

CT

06825
Hours of Operation
Monday

:

9:30 AM

–

6:00 PM

Tuesday

:

9:30 AM

–

6:00 PM

Wednesday

:

9:30 AM

–

6:00 PM

Thursday

:

9:30 AM

–

6:00 PM

Friday

:

9:30 AM

–

6:00 PM

Saturday

:

9:00 AM

–

2:00 PM

Sunday

:

Closed
Book Appointment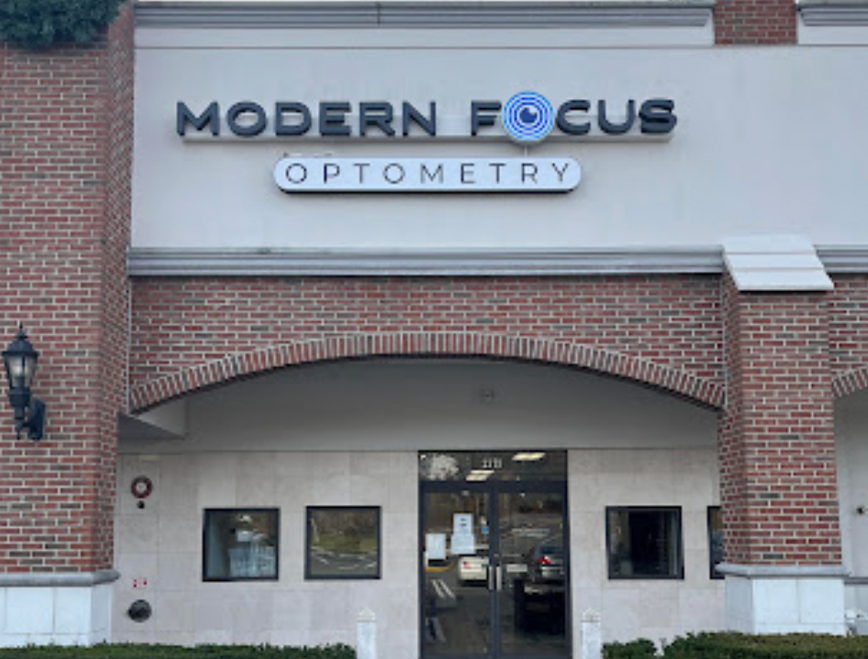 Our Address
2379 Black Rock Turnpike

Fairfield

,

CT

06825
Clinic Hours
Monday

:

9:30 AM

–

6:00 PM

Tuesday

:

9:30 AM

–

6:00 PM

Wednesday

:

9:30 AM

–

6:00 PM

Thursday

:

9:30 AM

–

6:00 PM

Friday

:

9:30 AM

–

6:00 PM

Saturday

:

9:00 AM

–

2:00 PM

Sunday

:

Closed