In-Depth & Personalized Dry Eye Treatment
Gritty, scratchy, stinging, dry eyes can distract from moments that matter. You might wake up with eyelids like sandpaper, or maybe you always have a tissue on hand to wipe away tears. Dry eye can cause various irritating symptoms, affecting eye health and the quality of your vision. Untreated, symptoms can worsen, increasing the risk of frequent infections or scarring.
At Modern Focus Optometry, we find solutions tailored to your needs. Book an appointment so we can work together to implement treatment to soothe your dry eye.
Book Appointment
What Is Dry Eye?
There are 2 main types of dry eye: acute and chronic.
Acute dry eye is temporary. You may experience dryness or redness because of allergies, strong wind, or medication side effects. With appropriate treatment, the symptoms can be alleviated completely.
Chronic dry eye is a disease and does not have a cure. Dry eye therapy focuses on solutions that provide effective, longer-lasting relief from symptoms.
What Causes Dry Eye?
Dry eye disease occurs when the eyes lack moisture to stay lubricated and nourished. Tears are more than water. The tear film (basal tears) contains electrolytes, fatty oils, and proteins. The watery component of tears keeps the eye's surface hydrated and delivers nutrients. The oils ensure moisture lasts longer and spreads evenly.
Dry eye is a lack of tear quantity or quality. You may have enough water, but lacking oils means tears evaporate too quickly to nourish the eye. Poor tear composition can be caused by various factors, so assessing eye health is crucial to implement effective treatment.
Testing Dry Eye
Testing tear quality and assessing eye structures can help us understand the cause of your symptoms. With insight into why it's happening, we can develop an individualized treatment plan. Common assessments for tear quality include a slit lamp exam, tear break-up time (TBUT) test, and Schrimer's test.
At Modern Focus Optometry, we also use meibography to evaluate the meibomian glands. Evaluating eye tissue can help determine if eye conditions, like meibomian gland dysfunction (MGD) or blepharitis, are contributing factors.
Meibography
The meibomian glands, located in the upper and lower eyelids, produce oils (meibum) for the tear film. When the glands are inflamed, swollen, or clogged, it can decrease oil production or block flow. As a result, tears dry too quickly to soothe the eye.
Meibography is non-invasive imaging of the meibomian glands. It can help us evaluate the glands and allows us to show you measurable results. We can show you the difference between healthy glands and your results—and you can see the difference when treatment is effective.
Many treatments or management methods can help temporarily improve symptoms. With customized dry eye therapy, we strive to provide lasting relief.
Patients may benefit from a combination of treatments, like IPL or punctal plugs. We can also assess lifestyle, health, and environmental factors that may contribute to dry eye, like digital eye strain or diabetes. We provide a comprehensive approach, considering your overall health and your experience with symptoms. Then, we can create a plan focused on making a significant difference in your daily life.
IPL
Intense pulsed light therapy (IPL) is a non-invasive treatment option for meibomian gland dysfunction, a common cause of dry eye disease. The meibomian glands produce oils necessary to prevent tear evaporation and spread tears evenly across the eye.
IPL targets the skin around the eyes, creating heat. The gentle warmth improves meibomian gland function by reducing inflammation and bacteria growth. It also helps melt oils trapped in the glands, allowing better flow to support tear quality.
Learn more about how we use IPL for dry eye.
Punctal Plugs
Punctal plugs are tiny medical devices (about the size of a grain of rice) placed in the tear ducts (puncta) to prevent tears from draining, supporting moisture retention.
There are 2 types:
Temporary or dissolving plugs gradually break down and are naturally absorbed by the body. The plugs can last between a few days or a few months.
Semi-permanent plugs are made of medical-grade silicone or acrylic, lasting years before removal. The plugs are placed deeper in the puncta so the plugs cannot be seen.
Punctal plugs may be used in combination with other treatments to improve tear quality.
Medicated Eye Drops
Medicated eye drops are a common treatment option for managing dry eye disease. Over-the-counter eye drops for dry eye add moisture but are intended for acute or short-term dry eye. Additionally, the preservatives in many over-the-counter products can cause adverse effects with prolonged use.
Prescription or medicated eye drops can do more than add temporary moisture, including increasing natural tear production or reducing inflammation, depending on the medication.
Discussing your symptoms and lifestyle, as well as assessing tear quality, can allow us to determine an appropriate solution.
Get Help to Soothe Your Dry Eye
Dry eye can pull focus, making it tough to power through tasks or enjoy moments. Instead of putting your life on pause, dry eye treatment can help you focus on what matters. At Modern Focus Optometry, we go in-depth to help you experience effective, longer-lasting relief.
Schedule an appointment today to get started with your personalized treatment plan.
Book Appointment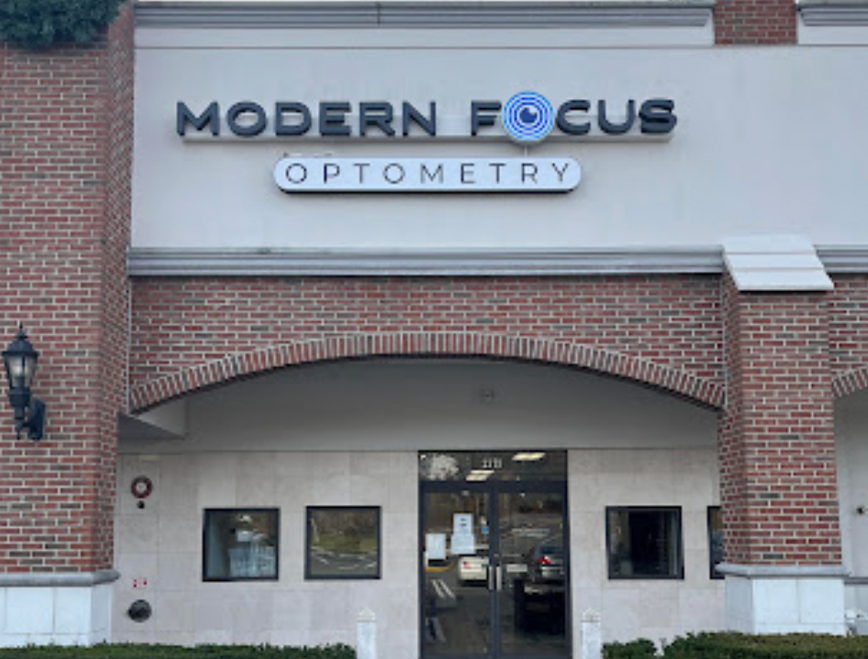 Visit Us
We're located in the Fairfield Woods Plaza, off the Black Rock Turnpike & across from Fairfield Woods Rd. Free parking is available in the lot just steps from our door.
2379 Black Rock Turnpike

Fairfield

,

CT

06825
Hours of Operation
Monday

:

9:30 AM

–

6:00 PM

Tuesday

:

9:30 AM

–

6:00 PM

Wednesday

:

9:30 AM

–

6:00 PM

Thursday

:

9:30 AM

–

6:00 PM

Friday

:

9:30 AM

–

6:00 PM

Saturday

:

9:00 AM

–

2:00 PM

Sunday

:

Closed
Book Appointment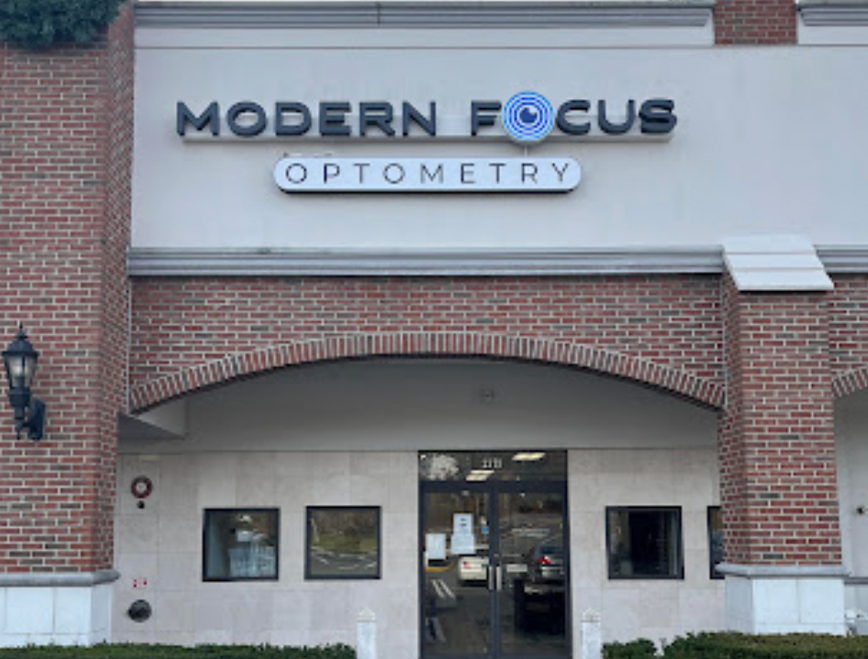 Our Address
2379 Black Rock Turnpike

Fairfield

,

CT

06825
Clinic Hours
Monday

:

9:30 AM

–

6:00 PM

Tuesday

:

9:30 AM

–

6:00 PM

Wednesday

:

9:30 AM

–

6:00 PM

Thursday

:

9:30 AM

–

6:00 PM

Friday

:

9:30 AM

–

6:00 PM

Saturday

:

9:00 AM

–

2:00 PM

Sunday

:

Closed