Preserving Your Eye Health
Diagnosing and managing eye diseases is crucial to maintaining your overall eye health. Many eye conditions can begin with little to no noticeable symptoms. Monitoring and managing eye health helps us detect problems as soon as possible. With an in-depth evaluation of your vision, we can focus on protecting one of your most important senses.
Book Appointment
Caring for Your Eyesight & Vision
Many people think of normal or healthy vision as 20/20. But visual acuity only measures one aspect of vision. When we assess your eyes health and vision, we look at more than how well you can read a letter chart without glasses. You may have 20/20 vision but have poor visual function, such as limited depth perception.
Our in-depth eye care approach focuses on the health of your overall vision.
Book Appointment
Thorough Eye Care Through Technology
Technology can significantly support diagnostic accuracy. There's so much going on beneath the surface of the eye, from changes to the eye's lens to the optic nerve. Comprehensive eye exams evaluate more than what the unaided eye can see.
Our technology provides a thorough evaluation of various tissue and visual functions. It can also allow us to show you details about your eye health, from the meibomian glands (tear glands in the eyelids) to the layers of the retina (back of the eye).
We're passionate about technology that enhances our ability to educate, diagnose, and treat.
OCT & Optomap
Optical coherence tomography (OCT) is a non-invasive imaging technology. Light waves are used to capture high-resolution images of the retina, the back part of the eye. OCT scans can help detect and manage conditions such as diabetic retinopathy, glaucoma, and macular degeneration.
The optomap allows us to see an 82% view of the eye with a single image, providing a significantly wider view compared to traditional scans.
Topography
Topography is a non-invasive imaging technology used to assess the curvature and shape of the cornea, the transparent front part of the eye. The measurements can help diagnose and manage conditions such as corneal disorders or inform contact lens fittings and vision correction surgeries, like LASIK.
Visual Field Testing
Visual field testing (a perimetry test) is a non-invasive procedure used to evaluate the full range of peripheral vision (side vision). It can help detect and monitor eye diseases, such as glaucoma.
A visual field analyzer assesses a patient's ability to spot objects or flashing lights appearing in their side vision while focusing straight ahead.
Eye Exams Help with Early Detection of Eye Diseases
The more we see you, the more we understand your eye care needs. Regular, comprehensive eye exams are essential to maintaining your vision and detecting early signs of eye disease. Many diseases can significantly affect tissue or function before you notice changes to your eyesight. Monitoring even tiny changes in your eyes helps us prepare for your future care needs.
Eye exams allow us to be proactive about your care. Early detection can support effective management or treatment for many common eye diseases and conditions.
Focused on Your Eye Care
In-depth eye care is our focus. We're dedicated to supporting our patient's vision and overall health. With regular, thorough evaluations, we can prepare personalized care to preserve your long-term visual health.
Schedule an appointment at Modern Focus Optometry for your next comprehensive eye exam.
Book Appointment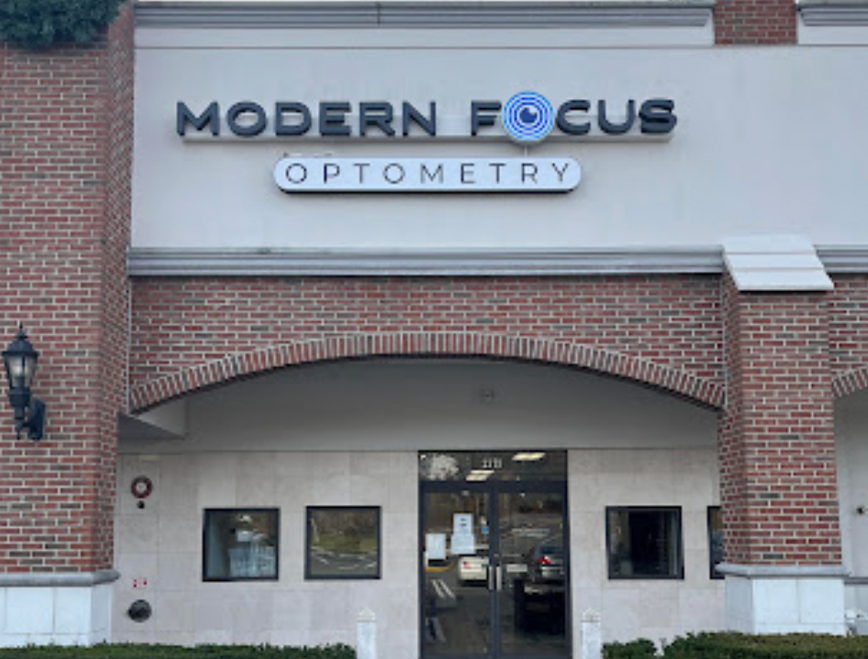 Visit Us
We're located in the Fairfield Woods Plaza, off the Black Rock Turnpike & across from Fairfield Woods Rd. Free parking is available in the lot just steps from our door.
2379 Black Rock Turnpike

Fairfield

,

CT

06825
Hours of Operation
Monday

:

9:30 AM

–

6:00 PM

Tuesday

:

9:30 AM

–

6:00 PM

Wednesday

:

9:30 AM

–

6:00 PM

Thursday

:

9:30 AM

–

6:00 PM

Friday

:

9:30 AM

–

6:00 PM

Saturday

:

9:00 AM

–

2:00 PM

Sunday

:

Closed
Book Appointment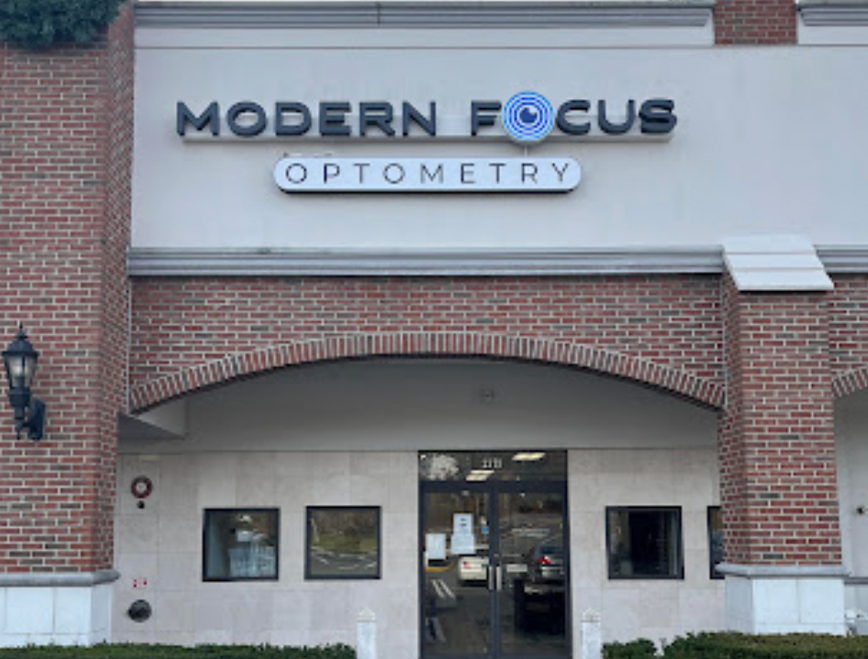 Our Address
2379 Black Rock Turnpike

Fairfield

,

CT

06825
Clinic Hours
Monday

:

9:30 AM

–

6:00 PM

Tuesday

:

9:30 AM

–

6:00 PM

Wednesday

:

9:30 AM

–

6:00 PM

Thursday

:

9:30 AM

–

6:00 PM

Friday

:

9:30 AM

–

6:00 PM

Saturday

:

9:00 AM

–

2:00 PM

Sunday

:

Closed